---
You (or someone you know) might find my books helpful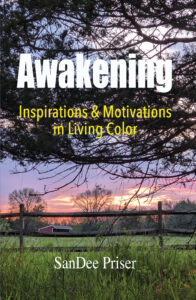 Awakening: Inspirations & Motivations in Living Color is the first volume of the posts that combine my photographs with thoughts to inspire and motivate you as you begin your day on two categories. The first, People, focuses on the relationships we have that are usually the why of our motivation to grow. The Purpose and Process category, on the other hand, channels reflection on what our purpose is and what goals and habits we may need to propel us in living in alignment with that purpose.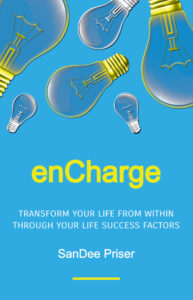 enCharge: Transform Your Life From Within Through Your Life Success Factors was released in 2020. Energy takes the path of least resistance, so it must be channeled to make the most of it. Similarly, by identifying your life success factors, you can identify, seize and create opportunities that will lead to a more fulfilling life.
Proceeds from both books benefit the enCharge Purpose in Action Scholarship at the University of Wisconsin Law school. I founded the scholarship to assist law students with a demonstrated record of pursuing their purpose and whose purpose will be furthered by a legal education at the finest legal institution I know (and which is also my alma mater, so I might be biased). If you'd like to contribute to the scholarship fund, please contact me.
---
Bite sized thoughts
Sometimes we need a quick breath to slow down and think. The Instagram feed below features my own photos with a brief thought (and sometimes quotes from others) along with some comments that might give you something to think about. You can also check out the short SIP of the Day series on a separate page.
This error message is only visible to WordPress admins
Error: Connected account for the user sandee.priser does not have permission to use this feed type.