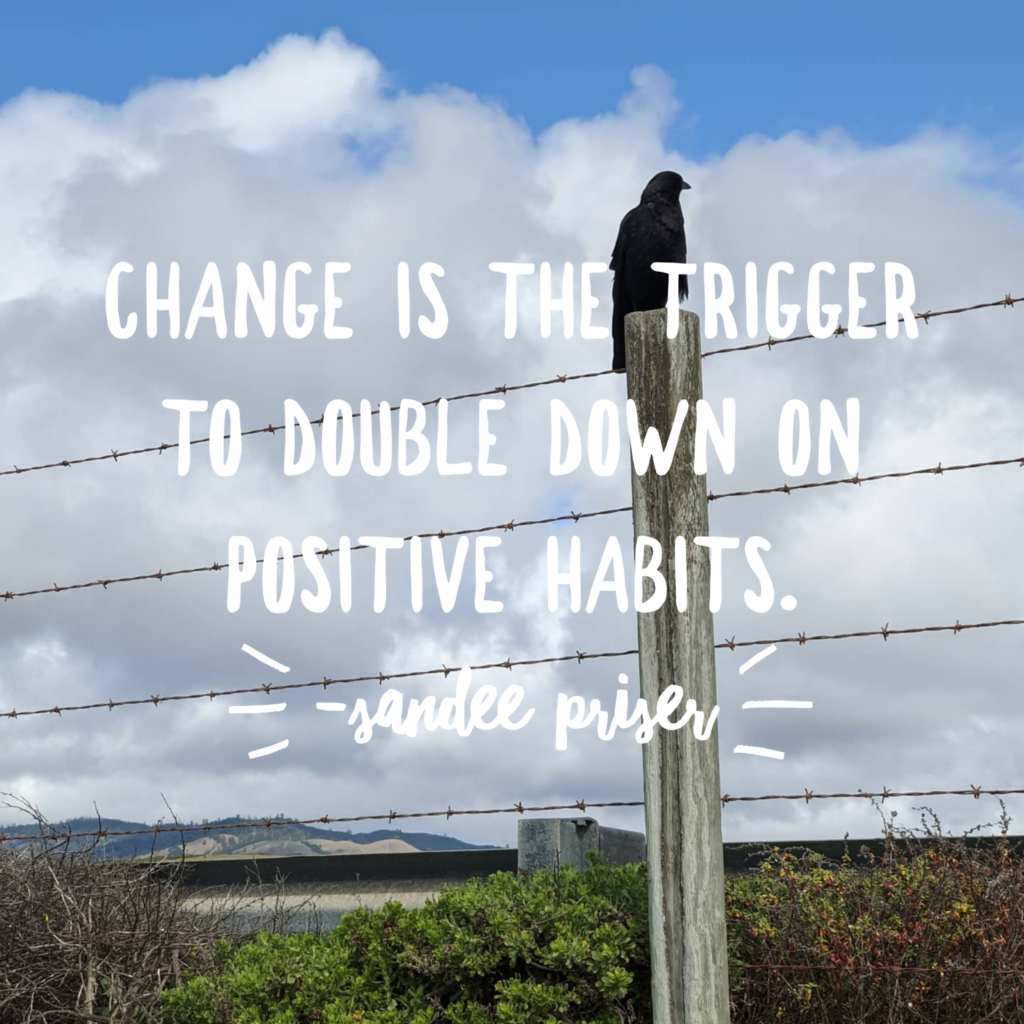 When our environment and circumstances change, we often feel a sense of loss of control that can take a downward spiral in other aspects of our lives. One of the best ways to seize control is to dial in on our habits.
As I noted in a previous blog, Making and Breaking the Habit Loop a change can knock us off even the most well-established habit. If you move or change jobs, your habit of going to your neighborhood gym isn't as easy or isn't possible and it takes effort to find a new one. Or thinking about the current working-from-home situation, if we don't need to take a commute, we might be tempted to just sleep in rather than getting up and going through an established routine that might include fitness, meditation, learning and the like. So focusing on the habits we want and making sure we are either modifying current habits or making time for new habits is key.
To establish a sense of command over your life and optimism, it is critical to focus on habits that are aligned with your goals, values and life vision. A lot of short-term goals are out the window right about now. I know, for example, that my goal of taking 10 trips this year, including at least two abroad, is not going to be met. But that's why the focus on values and life vision is important to keep in mind because they represent a longer-term horizon. The reason I set that goal of taking 10 trips was because I love exploration and learning. But I have daily habits that support that goal. For example, part of my morning commute is doing a 30-minutes language lesson (I use Pimsleur since they are audio). I don't have the commute anymore, but if I still wake up at the same time, I still have a slot in my routine that is slated for commute and learning. So I schedule in the "commute" time as I did before and take a Spanish lesson so I am staying on track. And when it's safe to travel internationally again, I'll be primed to visit a Spanish speaking country.
So take a moment and think about what your typical habits are and which ones you either need to change or calendar in and which ones you may need to create. I'd recommend focusing on at least three areas:

Mind – Find time to learn about something other than COVID-19 every day. It could be reading non-fiction, taking an online course, watching a documentary or doing research. You might consider whether you could find something where multiple members of the family can participate, such as watching something together or taking a language course together for the next family vacation (okay, clearly I'm a big fan of language, but just using it as an example).
Body – Even if you're confined to your apartment, it's important to keep active. There are multiple services with streaming workouts like Beachbody and Les Mills and some may be fortunate to have a Peloton and there are others out there that are even free. And don't forget some yoga and stretching. This is another thing that (depending on the size of your home) could also be a family event.
Soul – It may be a bit chaotic in your home with everyone home, but finding time to nurture your soul will provide some calm in the midst of the storm and help you be more resilient and flexible to accommodate the vicissitudes of life. Whether it is time for mindfulness, meditation, prayer or journaling, it will create some space in your mind and open you up to new ideas, insights and inspiration.
There is a lot that is beyond our individual control right now. But taking time to identify even small things that will take us closer to our long-term goals and life vision will help us maintain a sense of progress and control in the short term and help us emerge stronger.